22nd ASEAN INTELLECTUAL PROPERTY ASSOCIATION ANNUAL MEETING & CONFERENCE
IP CHALLENGES IN THE 21st CENTURY
CURRENT IP DEVELPOPMENT IN CAMBODIA
Phnom Penh April 07, 2018

I. INTELLECTUAL PROPERTY ADMINISTRATION
Sub-Decree No. 142 dated Sept 18, 2008 on the Establishment of the National Committee for Intellectual Property (NCIP).

14 ministries are members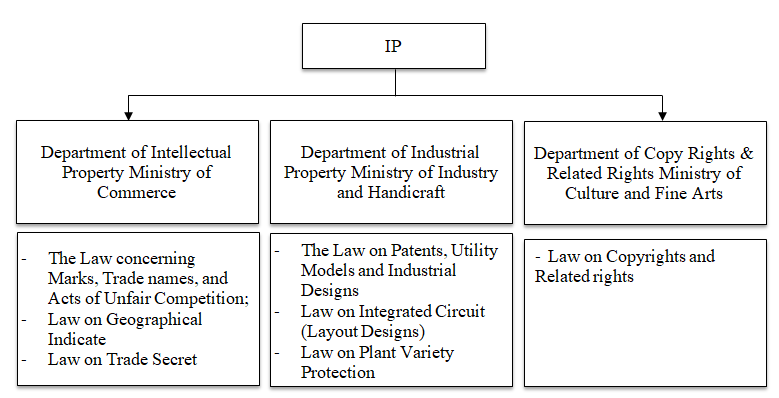 Organization Chart of DIP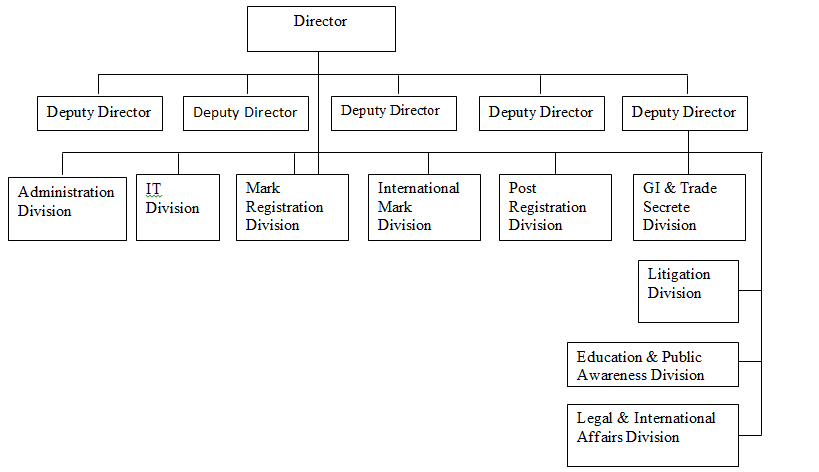 Organization Chart of DIP

Organization Chart of DCR

II. RESEARCH & DEVELOPMENT
The National Council for Science and Technology established by the Royal-Decree of Acting Head of State, Samdach Akak Mohathoampothisal Chea Sim, No. 1136 on September 08, 2014

26 members
III. INTELLECTUAL PRPERTY ENFORCEMENT IN CAMBODIA
Government Decision No.54 on Establishment for Suppression of Movie and Video Infringement, dated Feb 28, 2014

Sub-Decree No. 150 on the Establishment  of the Counter Counterfeit Committee, Oct 31, 2014
IP ENFORCEMENT AGENCIES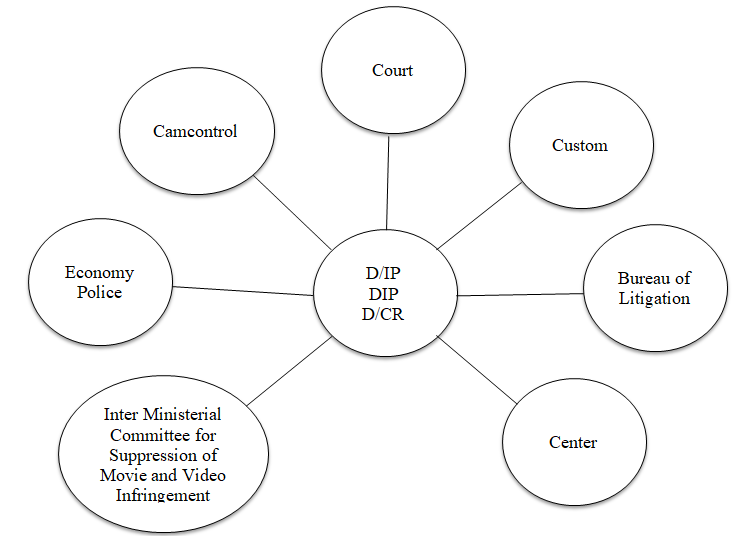 V. LITIGATION PROCEDURE IN CAMBODIA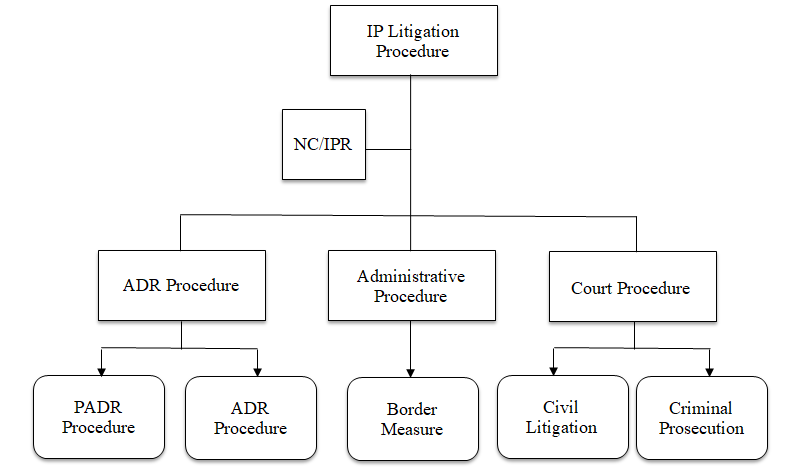 VI. Membership of International Conventions & Treaties
Madrid Protocol on June 05, 2015

Patent Cooperation Treaty (PCT) on Dec 08, 2016

The Hague Agreement Concerning the International Registration of Industrial Design on Feb 25, 2017

Geneva Act of Lisbon Agreement of Appellations of Origin and Geographical Indication, March 09, 2018
VII. The International Cooperation
MoU on Trade Relations and IPRs Protection Agreement (CAM-USA) Oct 04, 1996

MoU on IP Cooperation (CAM-THAILAND) on March 05, 1.997

ASEAN-CHINA on IP Cooperation in 2009

ASEAN-Australia NZFTA in 2010

EPO-ASEAN on IP Cooperation 2014
VIII. The National Legal Framework
Cambodian Sub-Decrees concerning IP
Sub-Decree No 63 on the Management and Control of Movie Arts and Video, Sept 04, 2000

Sub-Decree No. 142 on the Establishment of the National Committee for IP, Sept 18, 2008

Sub-Decree No: 150 on the Establishment of the Counter Counterfeit Committee for IP, Oct 21, 2014
Related Laws and regulations concerning enforcement:
Civil Code and Civil Procedure dated July 17, 2007;

Criminal Code and Criminal Procedure of November 27, 2009;

Law on the Management of Quality and Safety of Products and Services dated June 21, 2000;

Customs Law dated July 20,2007;

Law on the Management of Pharmaceutical Products dated May 09, 1996;

Sub-decree on Solid Waste Management-1999
IX. Current Development
The Online Mark Filing System
Geneva Act

One village one brand
X. Key Challenges
Laws and regulations

Enforcement official's capacity building.

Collaboration among enforcement agencies, especially clear-cut responsibility.

Right holders have to collaborate with enforcement authorities

Education and awareness raising (IP Curriculum Media, etc.)

Neither Specialized courts nor specialized judges

Regional & Int'l cooperation
XI. Conclusion
To strengthen IP development, the IP Stakeholders shall take part in IP awareness, commercialization, enforcement, litigation, ADR, preventive measure, partnership with private sector, and collaboration with enforcement agencies.