Trademarks re-filed during Soft Opening Period in Myanmar
Department of Intellectual Property of Myanmar (or "Myanmar IP Office") recently published a flowchart on trademark examination which is generally adopted for trademark applications re-filed therewith. You can view the flowchart at this link: https://www.ipd.gov.mm/about-us/history.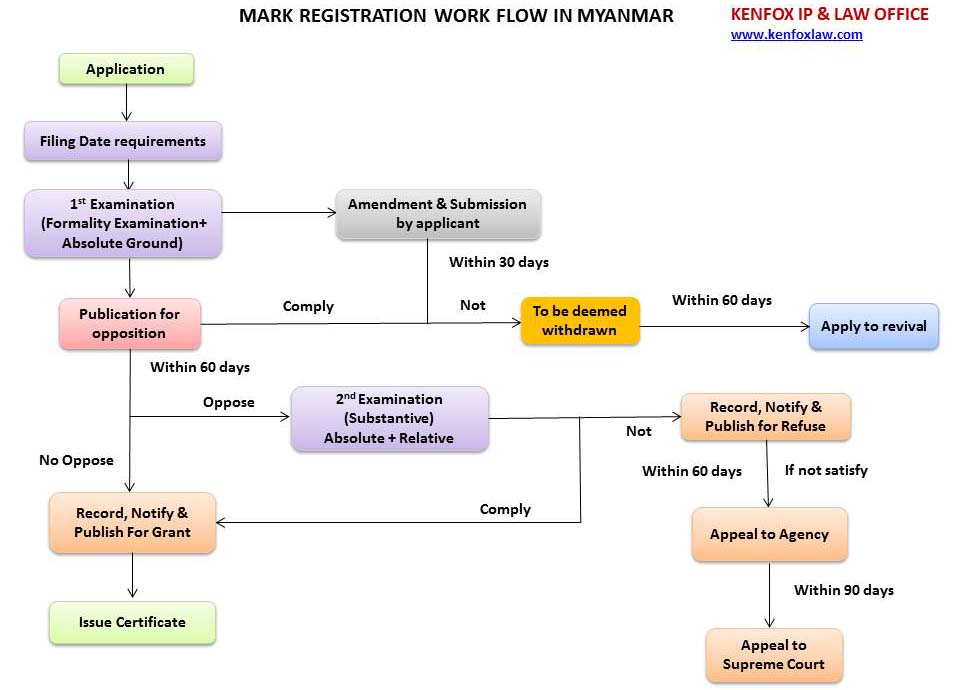 It is unclear, however, from the above flowchart, that when the entire examination for a trademark application filed/re-filed with Myanmar IP Office will be completed. Further, no meticulous trademark examination guidelines have been issued up to date. Having said that, it is not clear whether a Notification of Acceptance will be issued during formality examination in case a trademark application in Myanmar satisfies formality requirements.
Besides, Myanmar IP Office has not issued any additional Notification on further required documents for the re-filed trademark applications (e.g. Letter of Authorization, or original previously endorsed Declaration of Ownership of Trademark, etc.). Official fee for the re-filed trademark applications has not also been determined until now.  
Related Article: