New penalties illustrate resolve to wipe out false info
Social media platforms are teeming with fake news about the current coronavirus epidemic, causing a public outcry and affecting lives. Mr. Nguyen Vu Quan, senior associate at Vision Associates Co., Ltd., explained the penalties for users of social networks who are caught uploading or sharing false information.
In February, the prime minister signed Decree No.15/2020/ND-CP outlining the administrative fines for violations in telecommunications, radio frequency, technology information, and e-transactions. Accordingly, Article 101 regulated that users of social networks uploading or sharing fake news will be fined for VND10-20 million ($435-870). Do you think that the fine is deterrent enough? 
The decree, which will be effective from April 15, defined more specific and extensive regulations as well as newer violations.
Especially, it added "sharing or posting untrue news, causing public panic, and affecting local people's lives" to the law. This is an open regulation and easy to apply in the context of new violations appearing that the existing law has no concrete provisions for.
However, as social networks are booming and used in a rampant way, the fine is not deterrent enough because it does not cover the violation's impact and consequences on social order and security, or people's lives.
For example, if people believe that drinking vinegar can treat diseases and prevent COVID-19, it will be very harmful for their health. In addition, sharing fake news that one store or restaurant hosted a COVID-19 patient may be information created to wipe out a competitor.
Creating and sharing fake news should be considered as serious as producing counterfeit goods and drugs. Therefore, it is necessary to apply severe sanctions for such actions. The application of a penalty of up to seven years of imprisonment under the Criminal Code in this country is a progressive provision.
However, in reality, almost all violations relating to fake news have been simply reminded or suffered administrative sanctions instead of being prosecuted and hit with criminal penalties.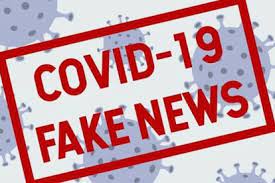 What are the major factors in fake news being spread on social networks?
During peak hours, I see that fake news often spread far faster on social networks than official information about COVID-19. Many of these fake news are made by people who cannot anticipate the impact of these false news on social media or the consequences they will suffer if they are prosecuted.
Furthermore, numerous reactionaries take the opportunity to spread false information in order to get people's attention and reduce their trust in the government.
Misinformation about the epidemic disturbs official information, undermining the efforts of the government and the people to contain the disease. If we do not effectively control fake news about the epidemic, our economy, security, and social safety will be affected.
Along with raising people's awareness and issuing deterrent sanctions, how do you limit the spread of incorrect news stories on social networks in the first place ?
In my opinion, the authorities should build a compulsory declaration mechanism for social network users.
Notably, users would have to sign a commitment not to create, share, or provide fake news or unverified information on their private pages.
In this case, a commitment with the signature of users and administrators submitted and saved in authorities' office will be binding, making people more careful with each move they make on social networks.