Seminar on "IP Agents with Legislative Changes on IP in Vietnam"
On the 36 anniversary of the establishment of the National Office of Intellectual Property of Vietnam ("NOIP"), on 24 July 2018, the NOIP in cooperation with the Vietnam Intellectual Property Association ("VIPA") held the seminar "IP agents with legislative changes on IP in Vietnam". The seminar was attended by the NOIP's Deputy General Directors, Mr. Le Ngoc Lam, Mr. Phan Ngan Son, the VIPA's Deputy Chairman and General Secretary, Mr. Pham Nghiem Xuan Bac, Mr. Nguyen Vu Quan, IP attorney, Mr. Le Quang Vinh, Mrs. Nguyen Thu Anh and more than 100 delegates who were leaders from IP agents.
Speaking at the opening of the seminar, Mr. Le Ngoc Lam said that some issues has incurred during the course of interpreting and applying new regulations under Circular No. 16/2016/TT-BKHCN. The NOIP and VIPA has jointly organized some meetings for discussion and finding relevant solutions.
This year's seminar focused on solving problems and difficulties related to the process of establishment of IP rights, some regulations on protection of trademarks and inventions, which are the issues of concerns to IP agents in Vietnam. Representatives from IP agents have made various presentations on hot issues concerning new legislation under Circular No. 16/2016/TT-BKHCN. Mr. Nguyen Vu Quan had a speech on Power of Attorney related issues (the date on which the Power of Attorney is made and the statutory timeline of one month for submitting the original Power of Attorney after the trademark filing). Mr. Le Quang Vinh talked on the current practice of dealing with refusal based on Article 74.2(h) of the IP Law of Vietnam. Ms. Kim Oanh discussed legal grounds for refusing the trademark applications based on dishonest motives/bad faith grounds and evidence of bad faith motives. Some exchanges have been made by Mr. Thu Anh on dealing with new circumstances, limiting the complainant's right to complaint, third party's opinion … Participants in the seminar were very active in exchanging opinions with the NOIP and many proposals were made after speeches/discussions. The NOIP and VIPA took notes of the recommendations by the speakers and undertake to study for proposal and/or adjustments to the IP law to be made in the coming time.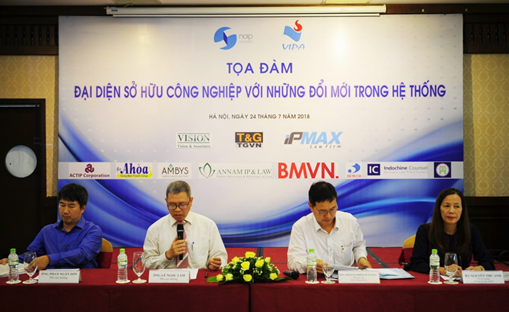 (The NOIP's and VIPA's leader)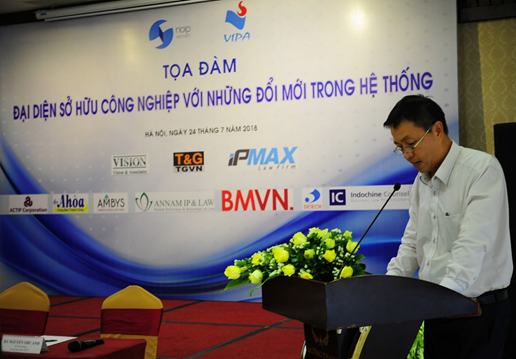 (Pham Nghiem Xuan Bac, the VIPA's Deputy Chairman and General Secretary)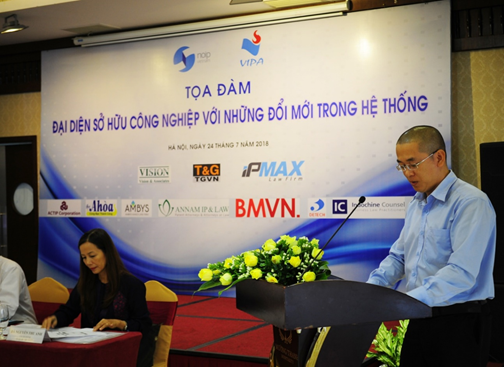 (Mr. Nguyen Vu Quan, the speaker at the seminar)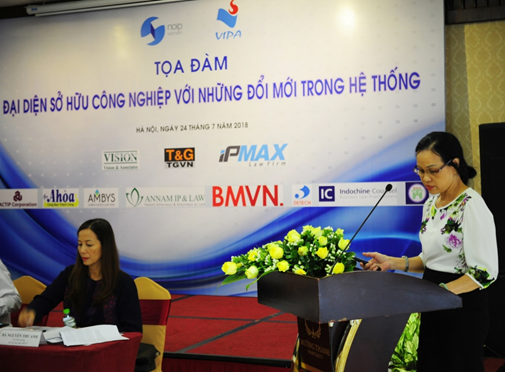 (Ms. Kim Oanh, the speaker at the seminar)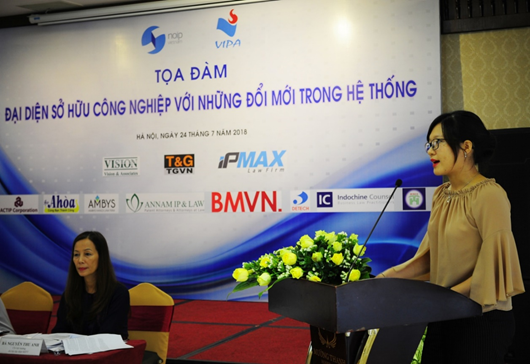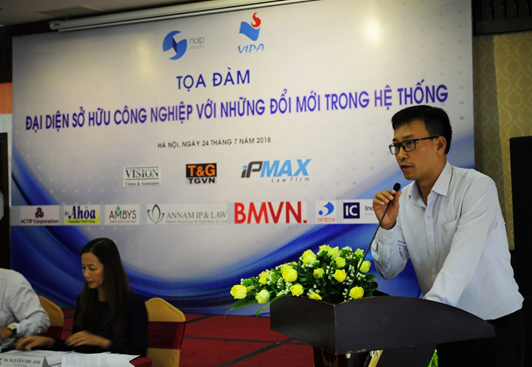 (Mr. Le Quang Vinh, the speaker at the seminar)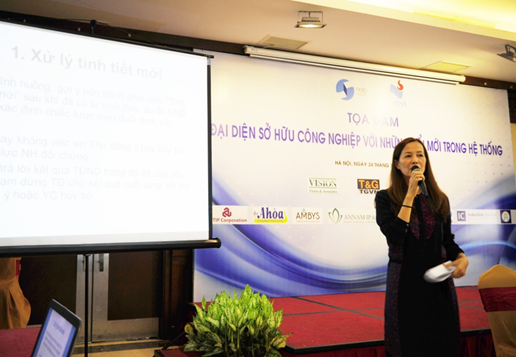 (Ms. Thu Anh, the speaker at the seminar)