Strategies to deal with IPR infringement in Vietnam – Protecting IPRs for Korean businesses in Vietnam
Bilateral working visit between KENFOX IP & Law Office and Mr. Yim Dong Sook, Korea, in order to reach an agreement on Intellectual Property Right (IPR) enforcement cooperation
Mr. Yim Dong Sook, one of the experts in IPR enforcement executing his work mainly in Korea, paid a working visit to KENFOX IP & Law Office in Hanoi during the final days of September in an effort to discuss strategies to deal with IPR infringement in Vietnam in order to best protect Korean enterprises's IPR in Vietnam.
During this working visit, what Mr. Yim Dong Sook said deeply touched us: "We have worked with 3 IP service providers in Vietnam, but we choose KENFOX as our strategic partner because we feel the professionalism, dedication in each case you do for our customers". All of us at KENFOX can't thank Mr. Yim enough for recognizing the value ​​we bring to his clients, especially, his trust in our services performed by our experienced team.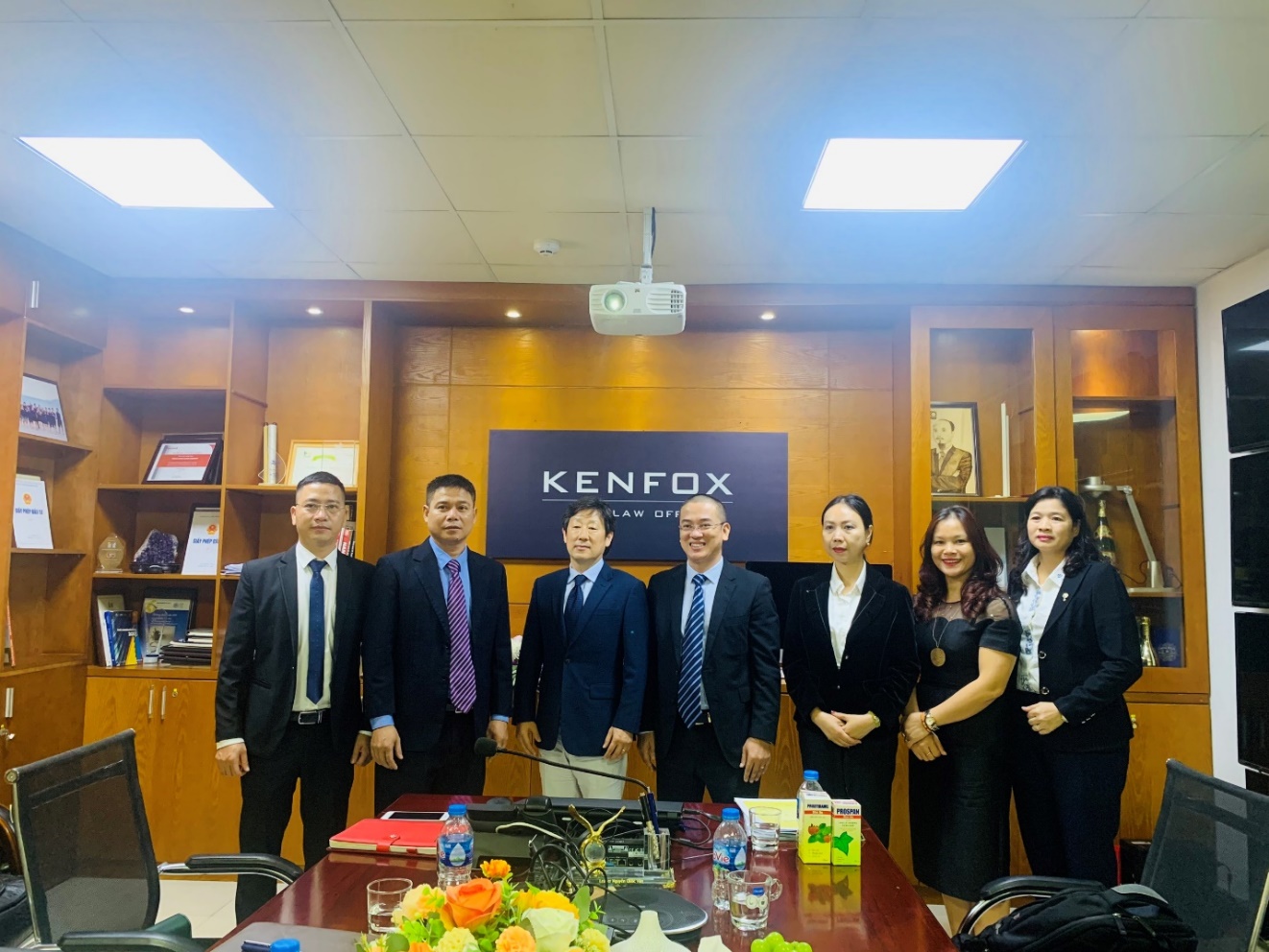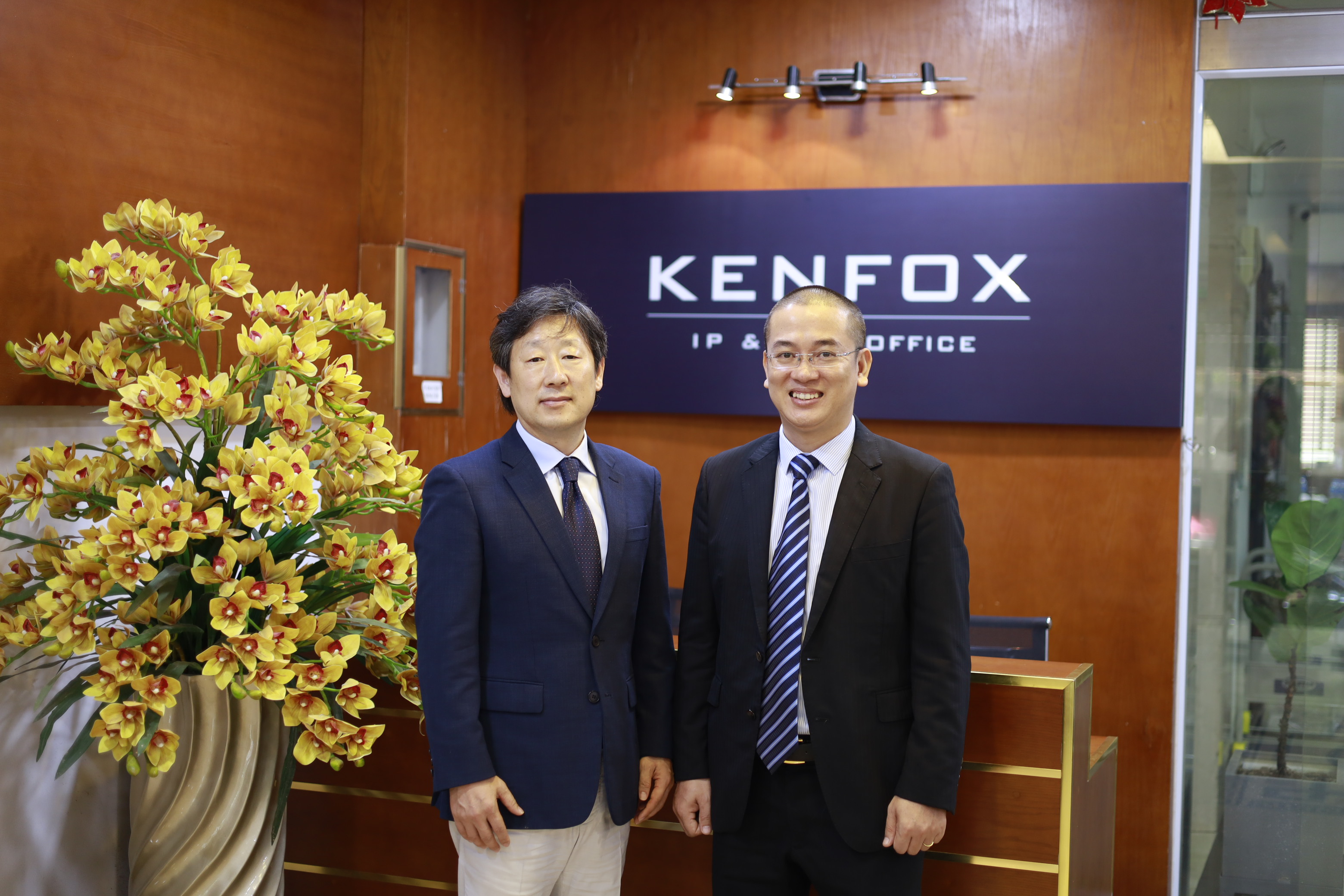 Representatives of KENFOX IP & Law Office and LIFANG & PARTNERS at KENFOX IP & Law Office's headquarters
IPR infringements plague Kore

an

companies in Vietnam
Korea is known as a large economy that is undergoing substantial growth-promoting changes, is actively promoting its global role, has a significant influence in Asia, and is Vietnam's most important leading partner in practically every industry. In particular, 30% of Korean investment in ASEAN is directed to Vietnam. It is simple to find Korean neighborhoods in Hanoi, Ho Chi Minh City, Dong Nai, Long An, and Bac Ninh with a large Korean population, schools for Korean children, Korean cultural centers, and Korean food throughout Vietnam. Not only are Korean products well-liked by Vietnamese consumers and the general public due to their affordable costs and diverse designs, but they are also of high quality and safety.
Nonetheless, the phenomenon of copying, duplicating, and counterfeiting Korean-branded products in Vietnam is one of the present and ongoing issues that Korean companies face. Such counterfeits are so sophisticated that it is nearly hard for buyers to detect them by sight.
Mr. Nguyen Vu Quan, an IP Attorney of KENFOX IP & Law Office stated, "Exactly 10 years ago, I honorably participated in a project of KOTRA (a state-sponsored trade and investment promotion organization operated under the Korean Government) in the field investigation in the northern border provinces such as Lao Cai, Quang Ninh and two large cities of Hanoi and Hai Phong. A comprehensive report on the situation of IPR infringement against Korean businesses and brands in the above provinces and cities, along with critical recommendations has been developed for submission to KOTRA and then translated into Korean language for Korean businesses".
Perspectives and strategies for combating counterfeiting
In a meeting held prior to the 5th anniversary celebration of Foellie's entry into the Vietnamese market as a perfume brand for women, Mr. Cho, the Korean representative of the Foellie brand, asserted, "If you hold 2 foellie products in your hands, it will be nearly impossible to distinguish between the real and the counterfeit, as they are nearly identical. We would like KENFOX to advise us on effective anti-counterfeiting strategies to minimise the damage not only to our brand, but also to Vietnamese consumers, whose health will be adversely affected if nothing is done."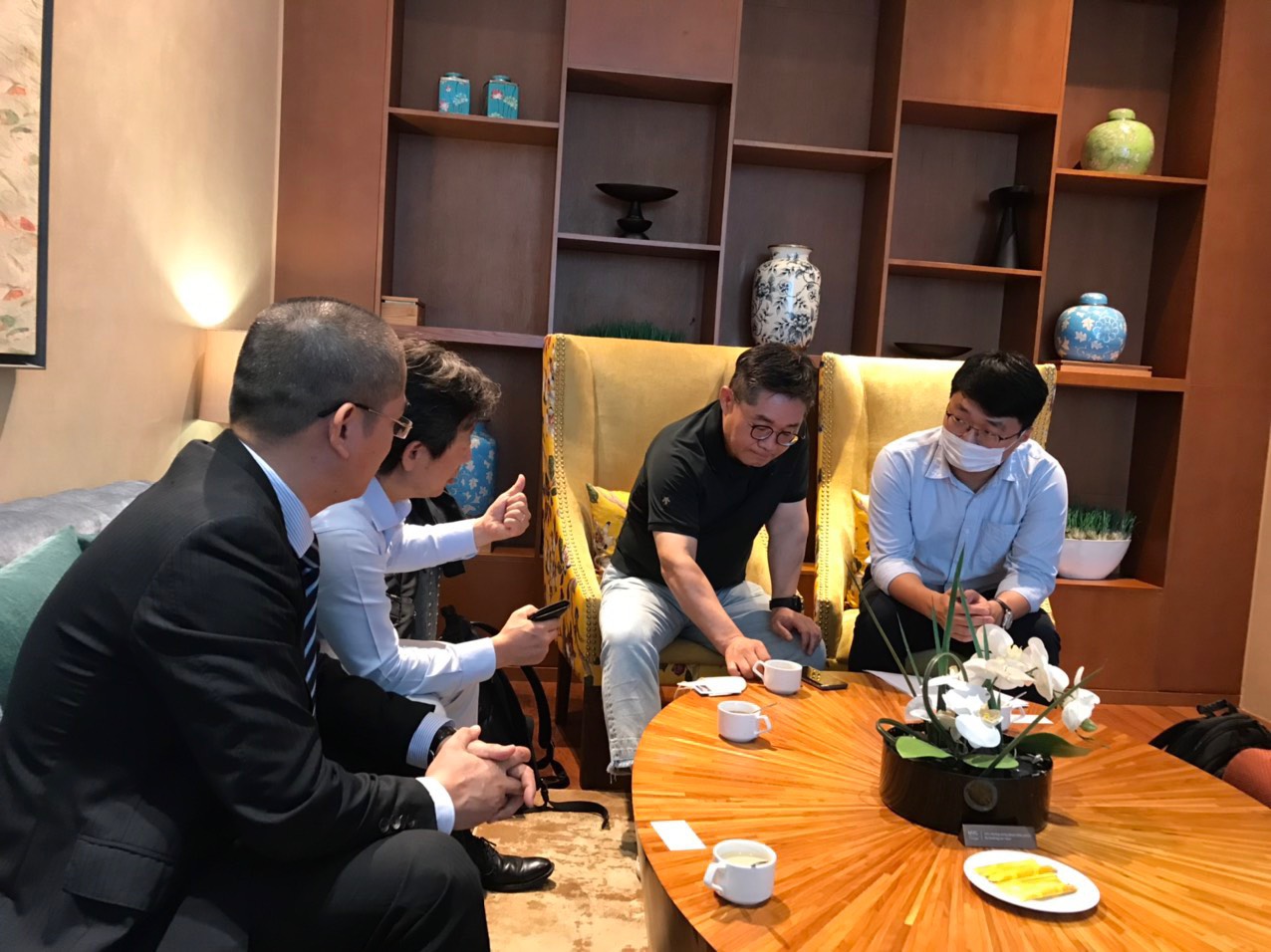 Discussion between representatives of KENFOX IP & Law Office, LIFANG & PARTNERS and LAOGANIC CO.,LTD
Ms. Quynh, Director of the event organization, told KENFOX: "You can't end counterfeiting just in one night or with a single campaign. Anti-counterfeiting needs ongoing efforts, synchronized actions, and the collaboration of numerous government agencies".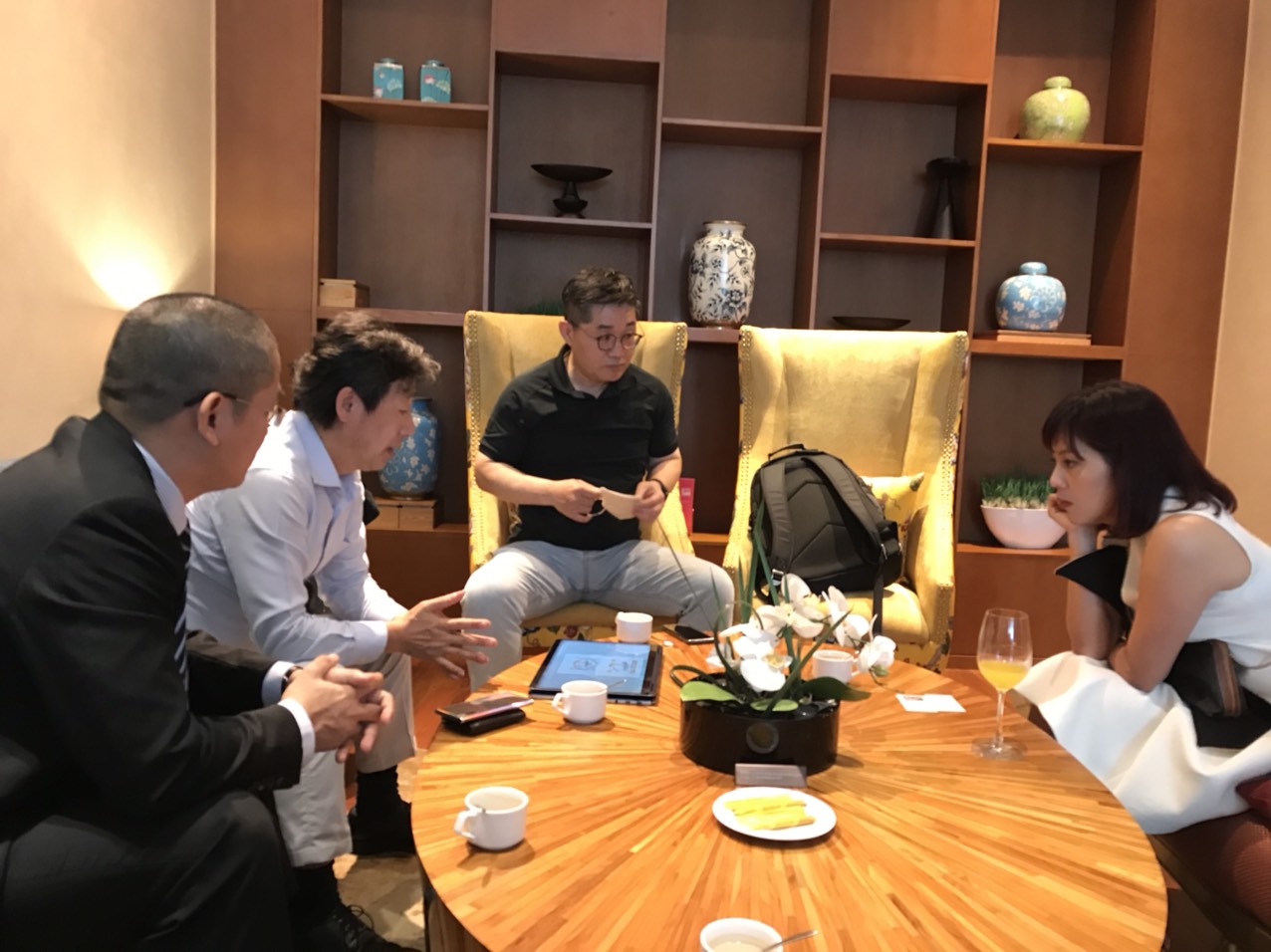 Discussion between representatives of KENFOX IP & Law Office, LIFANG & PARTNERS, LAOGANIC CO.,LTD and Ms. Quynh
Mr. Nguyen Vu Quan, an IP Attorney at KENFOX, concurs with Ms. Quynh's assessment and shares his concerns that:
Trademark squatting or IP theft subject to foreign enterprises' IP assets has become a negative and dangerous phenomenon in Vietnam, not only adversely affecting efforts to attract foreign investment but directly having a negative influence on foreign enterprises and consumers in Vietnam as well. "Whether it's trademark squatting or IP theft or counterfeiting, all of these are pressing issues for businesses. To deal with these issues, it is best that rights holders need to bring much proper and suficient awareness of establishing tools to protect their rights, including but not limited to, the registration of trademarks, copyrights and industrial designs in the domestic country in a timely manner". Mr. Quan emphasized "If you succeed in registering your trademarks, you will possess the legal tools to fight against infringement, even though the battle may take time. However, if your trademark is illegally registered by a competitor, the tide of battle might turn decisively against you, and you may be forced to give up the fight."
Concurring with Mr. Quan's opinion, Mr. Yim is of opinion that, on the route to fighting against infringement, finding IP law firm with extensive knowledge and rich practical experience like KENFOX IP & Law Office is considered an initial success because the client has found a companion, a reputable and strategic partner to rely on with the complex legal issues be handled professionally and effectively.
KENFOX IP & Law Office – a firm with extensive and practical expertise in handling IPR infringement in Vietnam
With nearly 20 years of experience in dealing with IP infringement, each IPR enforcement case is really a war of nerves/brain war. IPR holders conducting business in Vietnam require not only the ability to respond swiftly to any problems that may arise, but also the assistance of a trusted strategic partner who is familiar with the local legal landscape and has extensive experience handling even the most challenging scenarios.
KENFOX's team is proud to have accompanied and successfully handled numerous large-scale, complex and sophisticated IP infringement cases, contributing to the success of IPR holders in connection with investment and business activities in Vietnam. Bolstering IPR holders' postion in disputes where their IP rights are pre-registered by a third party is not easy because Vietnam adopts the "first-to-file" principle albeit this is not an absolute principle. In numerous instances, KENFOX has helped transform the IPR holder's status from inactive to dominant, from defeat to victory.
Vietnam's National Strategy on Intellectual Property to 2030 has been promulgated with specific tasks, solutions, objectives that the entire IP system of Vietnam must attain. It is hoped that Vietnamese enforcement authorities and state management agencies will take a number of robust steps and stringent measures to prevent IPR infringement in order for IP assets to belong to their lawful owners. We are confident that Vietnam's National Strategy on Intellectual Property to 2030 will be fully and successfully implemented if we stand closely with the IPR holders and if the Vietnamese government follows their lead.
Here are some photos from the working session between representatives of KENFOX IP & Law Office and LIFANG & PARTNERS.