Border control measure for IPR protection in Vietnam
Border measures are provided for under Vietnamese laws and regulations to enable the IPR holders to effectively enforce and protect their IPRs in Vietnam.
Under the laws of Vietnam, border measures include (1) customs supervision, and (2) temporary suspension of customs procedure.
Competent Authorities:
Customs Supervision Department of the General Department of Vietnam Customs;
Customs Branches.
Flowchart of Customs supervision procedure for detecting fake/infringing goods as follow: (download)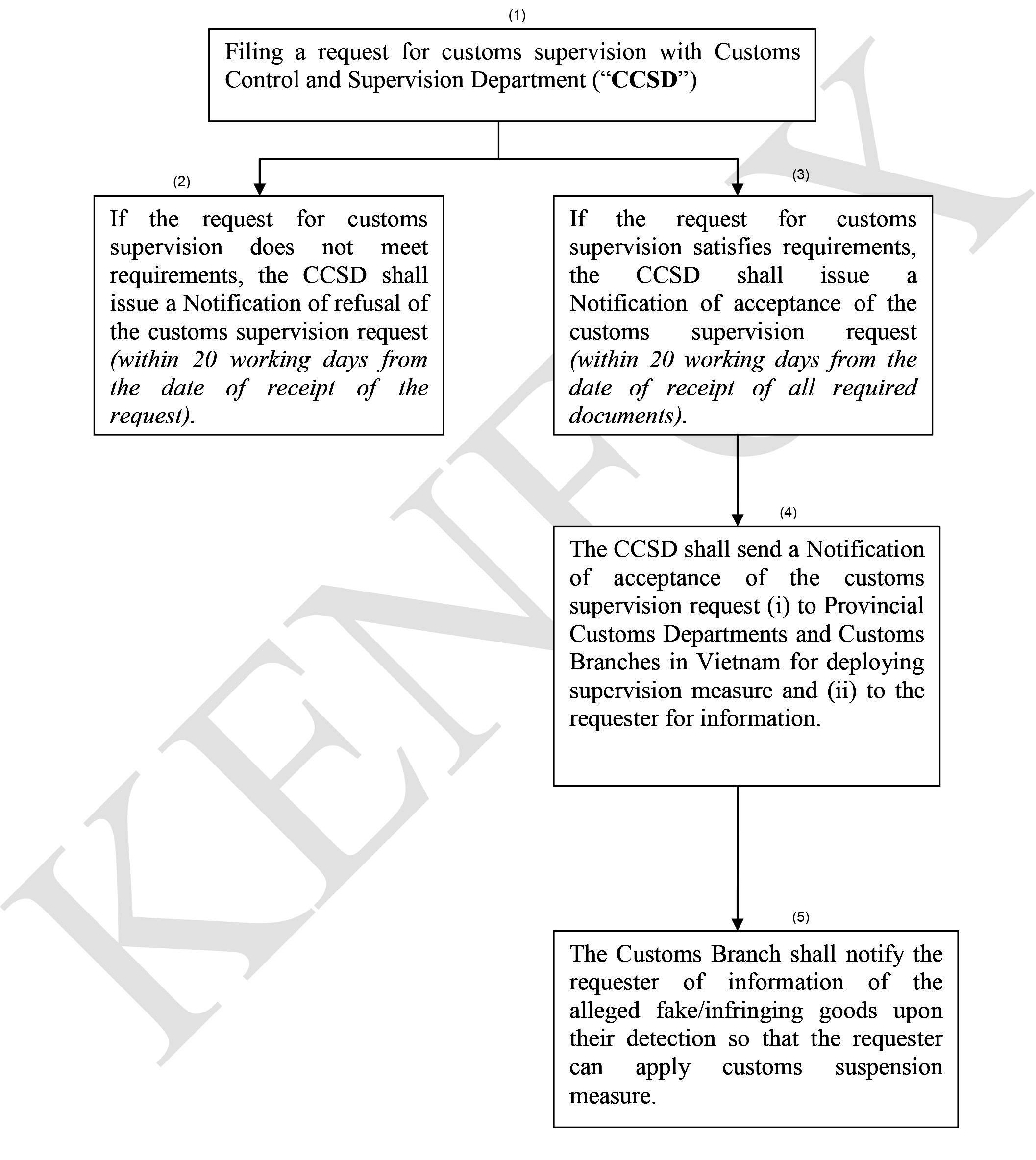 Flowchart of customs suspension (border control measure) in Vietnam as follow: (download)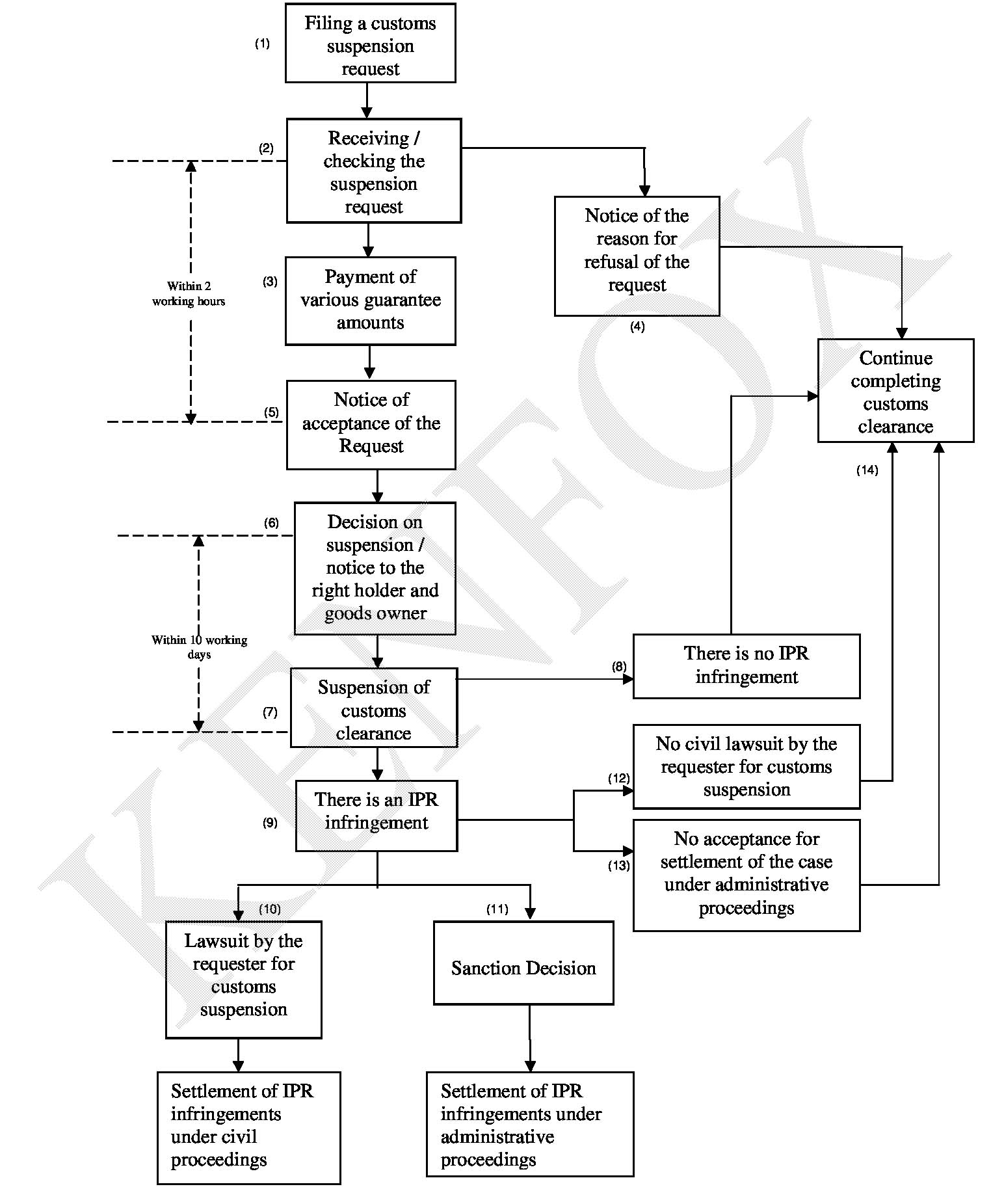 Customs supervision
Procedure for customs supervision:
An IPR holder is entitled to file with the Customs Control and Supervision Department ("CCSD") a request for customs supervision measure ("Request for Supervision") for a 2-year term, which can be renewed for another 2-year term. This measure is implemented at all Vietnamese border gates to detect any alleged counterfeits/infringing goods ("Alleged Infringing Goods") imported into Vietnam. The IPR holder can then request for a temporary suspension of customs procedure over such Alleged Infringing Goods once they are detected.
(i) Filing: IPR holders (directly or through their authorized representatives) file a Request for Supervision with the CCSD.
(ii) Acceptance/Refusal: The CCSD issues a Notification of Acceptance or Refusal of the request in
20 working days from the date of full receipt of required documents (Article 7.4, Circular No. 13/2015/TT-BTC). In case of acceptance, the following actions will be taken:
The CCSD updates the database system of IPR protection and send a copy of Notification of Acceptance to the Provincial/Municipal Customs Departments and the Anti-smuggling and Investigation Department ("ASID") to commence the inspection and supervision.

The Provincial/Municipal Customs Departments and the ASID, upon receipt of the CCSD's Notification, proceed with customs supervision.

Sub-department of Provincial/Municipal Customs Departments, based on the CCSD's Notification, commence measures of customs supervision and inspection of exported and imported goods which have signs of infringing intellectual property rights.
(iii) Requesting to suspend customs clearance: In case any Alleged Infringing Goods is found during the supervision, the CCSD will notify the IPR holders thereof. The IPR holder can request for a customs suspension over the Alleged Infringing Goods.
Readmore: