Should "XYLITOL" be recognized as a trademark?
Currently, as Vietnam integrates into the global economy, trademark protection is a critical issue for all businesses. However, there have been a number of trademark disputes in the market recently, complicating the process of resolving disputes for businesses engaged in imports.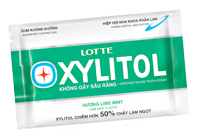 The recent case concerning Kido Company in Ho Chi Minh City is an example. Kido Company is a pharmaceutical import and export company. Kido Company is an importer and exporter of pharmaceuticals. Kido Company is currently importing clean and fragrant oral lozenges under the trademark "mekiss XYLITOL" into the Vietnamese market. Under license from HELMIGS GERMANY GmBh in Germany, this product is manufactured in Vietnam. 
However, while importing and consuming the above product, Kido Company received a cease and desist letter ("C&D Letter") from Lotte Vietnam Company (a Japanese joint venture) for violating intellectual property rights for the trademark "XYLITOL" used by Kido Company in the Vietnamese market. Lotte Vietnam Company argued that Kido Company's importation and consumption of the aforementioned product caused confusions to consumers with Lotte Vietnam Company's trademark "XYLITOL". Lotte Company registered the trademark "XYLITOL" in Vietnam and was granted Trademark Registration Certificate No. 41555 dated 10/06/2002 for, inter alia, the items "chewing gum" in Class 30 products.

Because resolving disputes over intellectual property rights is a new issue for businesses, upon receipt of the C&D Letter from Lotte Company, Kido Company sought advice from numerous law firms.
To gain a better understanding of the case, we met with Mr. Nguyen Vu Quan, an IP litigation attorney. Mr. Quan concluded after conducting numerous searches and reviews of the case that [XYLITOL is the name of a chemical compound used to create sweet flavors that are frequently used in food processing, confectionery, and most notably in the manufacture of chewing gum. According to Vietnam Intellectual Property Law, this name is descriptive of the product's composition].
According to Mr. Quan, he will represent Kido Company in submitting a cancellation action to the Intellectual Property Office of Vietnam (IP Vietnam) against Trademark Registration No. 41555. If IP Vietnam decides to cancel Lotte Company's Trademark Registration No. 41555, Kido Company's act of importing and selling clean and fragrant lozenges bearing the trademark "mekiss XYLITOL" will not be risky of infringing Lotte Company's XYLITOL trademark.
This is a complicated issue for businesses operating in Vietnam, and intervention by Vietnamese state management agencies to resolve industrial property disputes collaboratively as soon as possible is necessary to avoid causing damage to business entities.
Related Articles: